Anger Management Workshop For Parents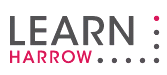 A 2 hours workshop designed for parents of teenagers around anger management. Course fees to be paid directly to Hope Harrow.
Course Information:
It can be satisfying seeing our teens grow into wonderful young adults although this does not come, for most, without challenges. In this current pandemic these challenges have a tendency to become more difficult to manage. Tensions are high, stress levels probably off the scale and our teens are having to conform to yet more rules just when they are trying to exert a bit of independence. This 2 hour workshop will explore when the needs of parents and the needs of teenagers do not match, look at increasing our understanding of anger and share tips and strategies on how to manage difficult often challenging, destructive behaviours and emotions; helping to create a more cooperative, happy cohesive household.
Date: 15 Jul 2020 - 19:00 to 21:00
Venue: ONLINE
Cost: £15.00 / £7.50 concessions (with proof)
Click here for more information.