Rooks Heath Staff Raise Funds for The Lynda Jackson Macmillan Centre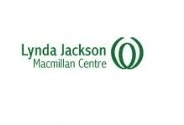 We are proud to annouce that our staff raised £265.84 for the The Lynda Jackson Macmillan Centre.
At Christmas, many members of staff like to send cards to their colleagues and friends at Rooks Heath School, but at this time of celebration, our thoughts also turn to those less fortunate than ourselves, including those suffering from cancer, not forgetting their families and friends.
Since 2008, staff have been given the opportunity to convey seasonal greetings by writing a message and signing a poster in exchange for making a donation (the money which they would have spent on cards) to the Lynda Jackson Macmillan Centre (LJMC).
The LJMC was established in 1993 and is situated on the Mount Vernon Hospital site in Northwood. It is a great organisation "supporting people affected by cancer". Some of the services provided are drop-in advice and information; complementary therapies; benefits advice; and relaxation classes. Many of those running the Centre are volunteers.
This year, staff also had the chance to order from a selection of LJMC Christmas cards, which were very attractive and reasonably priced.
We are proud to announce that simply by signing the Christmas poster, staff raised £107.83. Together with £81.79 collected at the Pantomime by the sale of home-made cakes, £41.00 from a Champagne raffle, and a donation of £25.00, the total amount raised was a fantastic £265.84!
Thank you again to all staff who supported this very worthy cause.
RUTH TAYLOR