Get up and go apprenticeship event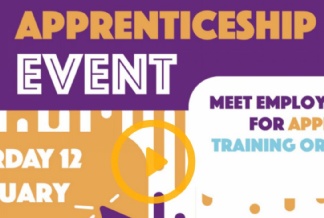 "Get up and Go" Apprenticeship Fair – Saturday 12th February at 10:00am - 12:00pm
Meet a wide range of local employers & training providers online from the Tyneside region. This is an amazing opportunity to connect with organisations locally, don't miss out.
REGISTER FOR FREE: https://learnliveuk.com/get-up-and-go-apprenticeship-fairs-2022/
Don't worry if you miss these broadcasts, you can watch the ON DEMAND version located at the bottom of the WATCH NOW section on the Learn LIVE & Jobs Live website. Use the interactive live chat feature to speak with employers directly.
Google apprenticeships parents' insight webinar
Is your child interested in technology and in Years 10-13? Want to find out how they could kickstart their career at one of the biggest technology companies in the world?
Join us on Wednesday 9th March at 6.30pm to find out about how Google apprenticeships could get your child's career off to a flying start! More details to follow...
Google Apprenticeships Parents' Insight Webinar Tickets, Wed, Mar 9, 2022 at 6:30 PM | Eventbrite
Success at Schools Apprenticeships articles
Should I apply for an apprenticeship or go to university?
It's a question that plagues thousands of school leavers every year and there's no right or wrong answer. We'll look at the benefits and drawbacks of both options to help you decide which is best for you.
Six famous people who started out as apprentices
From fashion and food, to acting and sport, apprenticeships can be found in pretty much every career sector - we've tracked down some of the most famous former apprentices to show just what you can achieve through an apprenticeship!
How to find an apprenticeship
Apprenticeships can be a great way to kickstart your career and secure your dream job. But with so many out there, that's often easier said than done. Here are five steps that can help you narrow down the options
IBM Apprenticeships available now!
At IBM, work is more than a job - it's a calling:
To build. To design. To code. To consult. To think along with clients and sell. To make markets. To invent. To collaborate. Not just to do something better, but to attempt things you've never thought possible. To lead in this new era of technology and solve some of the world's most challenging problems.

Why work at IBM? Our IBM School Leaver Schemes will enable you to gain the experience, skills and contacts you need to start building a bright future. The choice of scheme is yours. We have Level 4 Apprenticeships, Degree Apprenticeships and 12 Month Gap Year Intern roles, but whatever, path you choose, you'll work on real projects, with real clients and real bottom-line deliverables. Our opportunities will give you everything you need to build a successful career.

You do not need to have any prior work experience; instead, we're looking for enthusiastic, driven and innovative individuals, with a passion for business and technology.
It's time to define your career. IBM Careers - School Leaver - United Kingdom
The Big Bang Competition
From passion to project - Get your students thinking about issues they're passionate about or developing solutions to challenges they've come across in their own lives by doing a project for The Big Bang Competition. Taking part in the UK's top STEM competition for young people is a brilliant way to inspire your students to think big and show their passion. Enter your science or engineering project online by Sunday 20 March 2022!
More than just winning prizes! - From teamwork and getting creative, to analysing and communicating findings, The Big Bang Competition is a brilliant way to develop valuable skills for the future. It's also a great chance to get feedback from real scientists and engineers and to celebrate and share students' achievements.

Looking for inspiration? - Projects can be about any topic in the field of STEM – it doesn't matter if they've been done using simple everyday items or through research in a science laboratory, in school or at home – it's all about the idea and the enthusiasm behind it!

If you don't know where to start, or are looking for project ideas, sign up to receive some useful resources, tips and guides.
The Big Bang Competition - The Big Bang