Outstanding Key Stage 4 Results - Summer 2021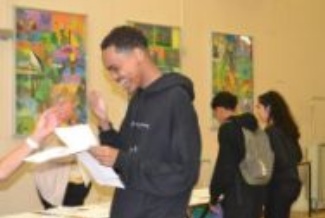 Rooks Heath School is pleased to report some more outstanding achievements by its Key Stage 4 students in their GCSEs and vocational qualifications this summer.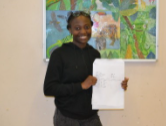 Once again, they have done us proud and in particular the following students: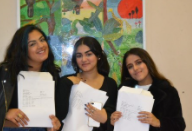 GCSEs
Amira who achieved an astonishing 10 x grade 9s
Anjana who achieved 5 x grade 9, 3 x grade 8, 1 x grade 7, 1 x grade 6
Sasmiga who achieved 6x grade 9, 3 x grade 8, 2 x grade 6
Josiah who achieved 5 x grade 9, 4 x grade 8, 1 x grade 7


There were many more students to celebrate as well as the fantastic progress we have seen across the cohort.
This year, following the cancellation of exams, grades were awarded through a process of teacher assessed grades, against a national standard and approved and awarded by the exam boards. The government is not publishing performance data for any schools or colleges this year due to the varying impact of the pandemic.

Rooks Heath School's headteacher, Miriam Manderson said: "The moments I have witnessed today have been a real demonstration of why schools are guardians of the nation's children. Through very challenging circumstances, this Year 11 group have achieved beyond expectations and we are incredibly proud of all them. Rooks Heath School's students have shown remarkable resilience and every student we have seen today is now able to pursue a course of study."