5Km a day for 5k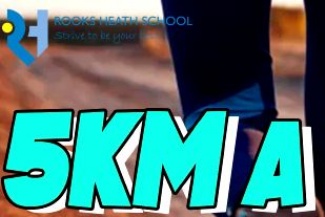 Please enter an introduction for your news story here.
One of our school Governors and member of the PTFA - Ms Visram - is fundraising to provide laptops for our school with a target of £5,000. She is committing to walking or running 5km every day from Monday 19th July - Monday 6th September, that's a huge total of 250km / 155 miles and would get her all the way to Wales or even Bruges in Belgium!
Students can also get involved by pulling on their walking or running shoes and clocking up some kilometers over the summer. How far around the world could we get?
To get involved, students should keep a record of the distance they walk or run each day over the summer. To measure how far they travel, they could use a smart watch or a running / walking tracking app on their phone (but check the age rating, some are for over 13's only). Or they could count their steps, there are on average, 1312 steps in one kilometer. When students get back to school in September, they will be able to submit their total distance covered as well as screen shots from their app or a picture of their logging sheet. There will be a prize for the tutor group that travels the furthest.
We'd love to see some photos of the students running or walking, students will be able to upload them to Teams in September.
Please share the fundraising link with friends and family and if you can, donate to the challenge, even the smallest amount will help Ms Visram reach her target to benefit our school community. https://gofund.me/89e21b54