Year 10 Student Gains Rare Opportunity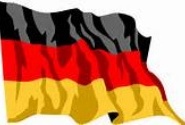 A Year 10 student has been selected to go to Germany to study in the summer.
Sejal, a German GCSE student in 10 Blue recently applied for a place on a course organised by the UK-German Connections using examples from her GCSE work and a reference from her German teacher, Miss Pucicka. She now has a fantastic opportunity to join other students and go to Germany for two weeks in August. Sejal is extremely lucky to have been selected as one of only twelve students from across the whole of England. We are all very proud of her and admire her determination in achieving her goal. She is now planning her trip and is very excited at the prospect of being abroad for two weeks and experiencing the German culture, school and lifestyle. A huge congratulations to Sejal, keep it up!