Music Concert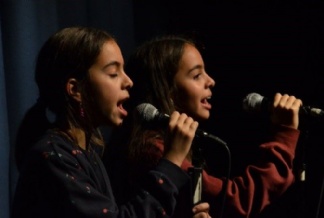 On Thursday 21st of November over 90 students were involved in performances as part of our annual Autumn Music Concert.
T
hese students performed to 183 very excited students from Heathlands and Earlsmead in the morning, and to a sold out auditorium filled with friends and family in the evening.
There was a wide range of different musical items showcased on the night, ranging from classical performances from our string ensemble, to Year 9 rock bands, dance items and vocal solos.
Both performances received
overwhelmingly positive feedback from staff, students and parents – a credit to the hard work that the students put in leading up to these performances. It was brilliant to see so many of our talented students showcase their skills and I hope that many of them continue to perform at Rooks Heath events in future.