Sixth Form Join Anthony NOlan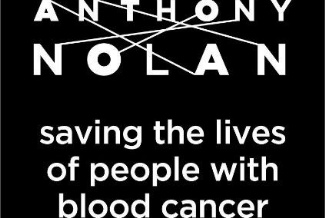 Thirty-six of our Sixth Form students have recently joined the Anthony Nolan stem cell donor register following informative sessions to raise awareness held at Rooks Heath
Anthony Nolan uses its register to match potential donors to blood cancer patients in desperate need of a lifesaving stem cell transplant. The Sixth Form at Rooks Heath has hosted presentations from Anthony Nolan's education programme, The Hero Project, for the last four years. During that time, a total of sixty-nine potential life savers have joined the register and it is commendable to see so many young people putting themselves forward to do something to help a stranger. Students have learned about lifesaving donation and we are extremely proud of those who have registered as potential stem cell donors. If they are found to be a match, they could go on to save the life of a blood cancer patient. Thank you to everyone involved.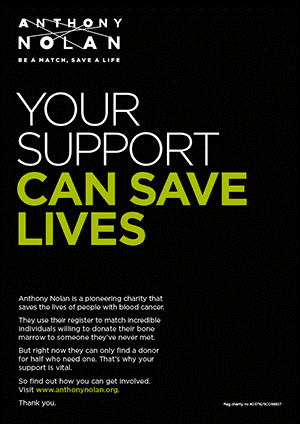 Anthony Nolan Key Statistics
Someone is diagnosed with blood cancer every 20 minutes.
Around 2,000 people in the UK need a bone marrow (or stem cell) transplant from a stranger each year. This is usually their last chance of survival.
You have a 25% to 30% chance of having the same tissue type as a sibling.
90% of donations take place via PBSC (peripheral blood stem cell collection). This is an outpatient appointment and is similar to donating blood.
To join the register, you must be aged between 16 and 30, weigh more than 7st 12lbs (50kgs) and be in general good health.
For more information about our work or to sign up online, please visit www.anthonynolan.org.