Sixth Form Charity Football Match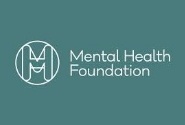 The Sixth Form annual Charity Football match was played in Drake Park with all proceeds going to the Mental Health Foundation.
Sixth Form Charity Football Match
The Sixth Form annual Charity Football match was played in Drake Park with all proceeds going to the Mental Health Foundation. With Captain Malik winning the toss, year 12s chose to kick off and enjoyed a fair bit of possession early on with new signing Sulacsen showing he has a box of tricks at his disposal. Some mazy running from Ayo and crisp passing from the team were almost rewarded with a goal and but for some solid defensive challenges from year 13 Captain Adam the result might have been oh so different.
Soon, year 13 started to get in their stride and despite having an early goal disallowed after Ratshan nipped in at the far post after the defence failed to clear the ball .The goal was disallowed due to an enthusiastic challenge by the wiry Arjun. However, it didn't take long for year 13 to establish a legitimate lead after Yousuf was left all alone up front to draw the keeper off his line and coolly popped it away (1 nil). Year 13 were dominating possession now and Yousuf grabbed his second when goalkeeper Kiyan failed to deal with his pacey finish (2 nil).
Against the run of play, with some good character being shown, year 12 were rewarded with a penalty. Kiyan, morphing from keeper to striker calmly put the keeper the wrong way and reduced the advantage to one by slotting home to the keepers left (2 – 1).
However, yr 13s strengthened their grip on the match by scoring two more quickly before half time. First, Edris nipped on to the end of a speculative cross and his shot looped in just inside the far post (3 – 1). And, just after a fine save by new keeper Yohan from a suspiciously looking offside Ratshan, Edris scored the year 13's fourth after breaking from his own half, gliding past some tiring defensive legs and slotted home to the keepers right. (4 – 1)
The second half began with some excellent play from the wandering maestro James and a goal saving tackle from Ayo. Yousuf also had a chance to grab his hat trick after an accurate pass from Captain Adam but poorly lofted his shot over the bar. After a period of end to end stuff, the year 12's almost reduce their disadvantage by playing the always dangerous Sulacsen up front. The strength of Arjun also has the year 13's on the back foot at times. However, year 13 soaked up the pressure and then raised their game although they were guilty of one touch too many and the wasteful finishing of Yousuf who misses twice in the space of 5 seconds. After a sterling challenge from Ayo and a glasses moment for Mayuran the year 12's manage to score through Sulacsen with a strong finish past the diving Ali R in goal (4 – 2).
After their goal a sense of inner belief surges through the year 12's and they look more dangerous. Whilst the year 13's perhaps sensing trouble resort to moaning to the referee but Mr Williams was having none of it. Ratshan's "he grabbed my legs" claims for a penalty were brushed aside by the man in black and without the tower of strength that is Apisan and Rishigar the year 12's may have reduced the lead further.
However, with Ayo cramping up and Yousuf finding more and more space to run into this was as close as the year 12's got to restoring parity. With Captain Adam's words of encouragement – "Yousuf, this second half performance has not been good enough" ringing in his ears Yousuf secured his hat trick with a superbly anticipated deflected shot past the despairing keeper (5 – 2). His fourth quickly followed (6 – 2). Edris now wanting to get in on the hat trick action was only denied by a superb save from stand in and illegal keeper Esa. However, the tide had well and truly turned when Yousuf popped in to bag his fifth after some top build up play from Arjun (7 – 2).
Despite the year 12's facing the challenge of a reduced team following Ayo leaving the field with cramp and Kiyan being flattened by the immovable force of James they did get some consolation. A sweetly struck goal by the recovering Kiyan after some quality passing from Captain Malik (7 – 3). But the year 13's replied swiftly through Captain Adam who capitalised on the mistakes at the back to slot home his first and his team's eighth (8 – 3).
With the light fading and time ticking ever closer to the final whistle, the year 12's did persevere and scored their fourth when Abbas popped up after some horrendous defending by Yousuf (8 – 4). However, this was no consolation when Captain Adam materialised at the far post to slot home his second with almost the last kick of the match (9 – 4).
After the game, Captain Malik was proud of his team's performance and humble in defeat – "we were a bit all over the place but didn't lose our belief. All in all the opponent had a better day". Captain Adam praised his team with their fine performance and thanked Mr Williams for officiating. Mr Wright's Man of the Match went to Yousuf Ali for his tireless running and erratic prowess in front of goal.