Black History Month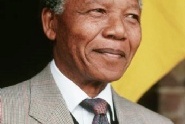 October is Black History Month and we would like to celebrate some of the greats.
Barack Hussein Obama
44th President of the United States.
With a father from Kenya and a mother from Kansas, President Obama was born in Hawaii on August 4, 1961. He was raised with help from his grandfather and grand-mother, who worked at a bank.
After working his way through School with the help of scholarships and student loans, President Obama moved to Chicago, where he worked with a group of churches to help rebuild communities devastated by the closure of local steel plants.
He went on to attend law school, where he became the first African—American president of the Harvard Law Review. Upon graduation, he returned to Chicago to help lead a voter registration drive, teach constitutional law at the University of Chicago, and remain active in his community.
President Obama's years of public service are based around his unwavering belief in the ability to unite people around a politics of purpose. In the Illinois State Senate, he passed the first major ethics reform in 25 years, cut taxes for working families, and expanded health care for children and their parents.
He was elected the 44th President of the United States on November 4, 2008, and sworn in on January 20, 2009. He and his wife, Michelle, are the proud parents of two daughters, Malia, 18, and Sasha, 15.
Barack Obama was awarded the 2009 Nobel Peace Prize.
Martin Luther King Jr
Civil Rights Leader
"I have a dream ..."
Martin Luther King, Jr., was a great man who worked for racial equality and civil rights in the United States of America. He was born on January 15, 1929, in Atlanta, Georgia. Martin had a brother, Alfred, and a sister, Christine. Both his father and grandfather were ministers. His mother was a schoolteacher who taught him how to read before he went to school.
Young Martin was an excellent student in school; he skipped grades in both elementary school and high school . He enjoyed reading books, singing, riding a bicycle, and playing football and baseball. Martin entered Morehouse School in Atlanta, Georgia, when he was only 15 years old.
Martin experienced racism early in life. He decided to do to something to make the world a better and fairer place.
After graduating from School and getting married, Dr. King became a minister and moved to Alabama.
During the 1950's, Dr. King became active in the movement for civil rights and racial equality. He participated in the Montgomery, Alabama, bus boycott and many other peaceful demonstrations that protested the unfair treatment of African-Americans. He won the Nobel Peace Prize in 1964.
Dr. King was assassinated on April 4, 1968, in Memphis, Tennessee.
Commemorating the life of a tremendously important leader, we celebrate Martin Luther King Day each year in January, the month in which he was born. August 28, the anniversary of Dr. King's 1963 I Have a Dream speech, is called "Dream Day."
Nelson Mandela
Civil Rights Leader
Nelson Rohihlahla Mandela, b. July 18, 1918, became the first black president of South Africa on May 10, 1994. Trained as an attorney, he helped form the Youth League of the African National Congress (ANC) in 1944. In 1961 he abandoned peaceful protest and became head of the ANC's new military wing. Sentenced to life imprisonment in 1964, Mandela came to symbolize black political aspirations and was named head of the ANC after his release on Feb. 11, 1990.
He and F. W. de Klerk shared the Nobel Peace Prize for negotiating South Africa's peaceful transition to multiracial democracy. After the ANC victory in the April 1994 elections, Mandela worked to ease racial tensions, court foreign investment, and provide services to the victims of apartheid.
Mandela served 27 years in prison before his release in 1990 at the age of 72 and was elected the first black President of South Africa in 1994.
Mandela announced that he would not run for re-election in 1999, and in December 1997 Thabo Mbeki succeeded him as ANC party leader. Although he has now given up politics, Mandela continues to lend his voice towards issues that affect his country and the world at large, such as the AIDS epidemic, poverty, and human rights. He was also instrumental in securing South Africa as the host of the 2010 Soccer World Cup.
Nelson Mandela is one of the world's greatest and most admired political leaders and has been honored with numerous awards including the Nobel Peace Prize for he is a shining example of the incredible strength of the human spirit to persevere in the face of adversity for the pursuit of freedom.
Maya Angelou
Writer
Marguerite Johnson was born in a segregated area of St. Louis, Arkansas on April 4, 1928. After her parent's divorce she and her brother, Bailey were sent to go live with their grandmother, Annie. Annie made sure that the family went to church on a regular basis. Marguerite and Bailey had a close relationship as children and Bailey was the person that gave Marguerite the name of "Maya".
On a visit to her mother's, Maya was hurt by someone she knew. Maya was very ashamed about this event and did not want to talk about it. One day her mother's brother found out and he went and killed the man who attacked her. After Maya found out that her uncle killed the man, she did not want to talk, and she just became withdrawn.
After Angelou finished middle school, she continued to work hard. While attending high school, she won a scholarship in dance and drama to California Labour School. Then Maya became San Francisco's first African-American female streetcar conductor. At the age of sixteen, Angelou gave birth to her son, Guy Johnson. At age 22, she married Tosh Angelou, though marriage only lasted two years. In order for Angelou to support Guy and herself, she had to get jobs as a waitress, cook, and a night club singer.
Later on in her life, she started reading work by William Shakespeare, Edgar Allan Poe, and Paul Lawrence Dunbar. Maya became interested in writing, so she moved to New York and joined Harlem Writers Guild. In 1960, Maya and Guy moved to Egypt, where Maya was an editor for Arab Observer. Two years later, they moved to Ghana, where she worked for three years as a writer, and administrator for the University of Ghana, and as an editor for the African Review. Maya has written many poems that she has won many awards for. Maya is fluent in French, Spanish, Italian, Arabic and Fanti.
ROSA PARKS
Civil Rights Leader
Rosa Parks, who inspired a generation to fight for civil rights, died in 2005 at the age of 92. Parks, a black woman, refused to give up her seat on a city bus to a white man in Montgomery, Alabama, nearly 50 years ago. She was arrested and fined for breaking the law.

In response to her arrest, black men and women in Montgomery boycotted, or refused to use, the city buses. They demanded an end to segregation, or laws that denied equal rights to black people. A young pastor at the local church named Martin Luther King Jr. led the boycott. Because of the protesters' refusal to ride the buses, the bus system nearly went out of business.

Many people believe that Parks's brave decision started the civil rights movement, a struggle to grant Americans the same rights, regardless of their colour. "She sat down in order that we might stand up," said civil rights leader Jesse Jackson. "Her imprisonment opened the doors for our long journey to freedom."

Parks's action showed how one person could make a big impact. She inspired others, including Martin Luther King Jr., to use nonviolence and civil disobedience as a way to protest problems in society.

Every December 1, children in Montgomery celebrate the anniversary of Parks's stubbornness. Thousands of children from the area participate in the Montgomery Children's Walk, beginning in the spot where Parks was arrested and ending at the state capitol.
ELLA FIZGERALD
Singer
The singer Ella Jane Fitzgerald was born on April 25, 1917 in Newport News, Virginia. After a troubled childhood, including the death of her mother in 1932, Fitzgerald turned to singing and debuted at the Apollo
Theatre in 1934 at age 17. She was discovered in an amateur contest in Harlem and joined Chick Webb's band and recorded several hits, notably "A-tisket A-tasket" (1938).
After Webb died in 1939, his band was renamed Ella Fitzgerald and her Famous Orchestra. Two years later, she began her solo career and by the mid-1950s, she had become the first African-American to perform at the Mocambo. Her wonderful voice made her a top jazz singer.
With the exception of Jazz at Santa Monica Civic '72, her latter recordings marked a decline in her voice due to complications from diabetes. The disease left her blind, and she had both legs amputated in 1994. She made her last recording in 1989 and her last public performance in 1991.
Fitzgerald was briefly married to Benny Kornegay, in 1941. She married again in 1947, to bass player Ray Brown, and they adopted a child born to Fitzgerald's half-sister whom they christened Ray Brown, Jr. Fitzgerald.
Muhammad Ali
Three-time Heavyweight Boxing Champion of the World
"I am the greatest"

Ali was Born on January 17, 1942, in Louisville, Kentucky and named Cassius Marcellus Clay Jr. Cassius started boxing at the age of 12 and won an amateur boxing record by capturing both the National AAU and Golden Gloves Championships.
Cassius became a professional boxer in 1960, after bringing home the Olympic Light-Heavyweight Gold Medal from Rome. In 1964, Cassius shocked the boxing world by beating 22 year old Sonny Liston, who was at that time respected as a boxing champion. It was after this victory that Cassius announced his conversion to Islam and changed his name to Muhammad Ali.
In 1967, Ali was stripped of his title and was made to stop boxing because he refused to fight in the army during the Vietnam war. Ali said that his refusal was due to his religious beliefs as a minister of the Nation of Islam.
In 1970, Ali returned to boxing. His return led to the well-known "Fight of the Century," against Joe Frazier. This was the first of three battles between these icons of boxing with Ali taking two out of three matches. The best known of the three is the greatest fight of all time known as The "Thrilla in Manilla." In 1974, Ali demonstrated his excellence in the ring by knocking out then undefeated George Foreman to reacquire the Heavyweight Championship of the World. The fight was held in Zaire, Africa and was the first fight to be held in that country.
Ali is considered the first boxing champion of the entire world. Ali held the heavyweight boxing championship until he was 36 years of age and regained the boxing title a third time by beating Leon Spinks in a rematch.
Muhammad Ali sadly died on June 3rd 2016.
HARRIET TUBMAN
Freedom Fighter
Harriet Tubman was born around 1820 in Maryland. Her parents were slaves, so she also was a slave when she was born. She had to work even when she was a little child. When she was 25, she married John Tubman who was not a slave, but a free African American.


Harriet was afraid she was going to be sold and sent to the South, so she decided to run away. A white neighbour gave her some names of people she could contact to help her. She was about to escape through the Underground Railroad. Eventually Harriet made her way to Canada where she became a free woman. Her next concern was to help her family also become free. She returned to Maryland again and again freeing her sister and her sister's two children, her brother and two other men. When she went to rescue her parents who were seventy years old, she had to arrange for a wagon because they were too frail to make the trip on foot.

She made a trip to free her husband, John, only to find that he had married another woman! It made her very sad that he had rejected her and chosen another to be his wife, but she decided to devote herself to helping others gain freedom. She later married Nelson David, a former slave who was a Union soldier.

Harriet made nineteen trips as a "conductor", risking her life every time, and successfully freed about 300 slaves. She carried a gun and threatened any slave who wanted to turn back.


Harriet Tubman died at the age of 93. After her death she received many honours. A ship was named for her; the Liberty Ship Harriet Tubman, and in 1995 the American Government issued a postage stamp in her honour.
Mahatma Gandhi
Civil Rights Leader
Mohandas Karamchand Gandhi was born on October 2, 1869 in Porbandar, India. GandhiJi helped free the Indian people from British rule through nonviolent resistance, and is honoured by Indians as the father of the Indian Nation.
The Indian people called Gandhiji 'Mahatma', meaning Great Soul. At the age of 13 Gandhi married Kasturba, a girl the same age. Their parents arranged the marriage. The Gandhis had four children. Gandhi studied law in London and returned to India in 1891 to practice.
In 1893 he took on a one-year contract to do legal work in South Africa. At the time the British controlled South Africa. When he attempted to claim his rights as a British subject he was abused, and soon saw that all Indians suffered similar treatment. Gandhi stayed in South Africa for 21 years working to secure rights for Indian people.
He developed a method of action based upon the principles of courage, nonviolence and truth called Satyagraha. He believed that the way people behave is more important than what th
ey achieve. In 1915 Gandhi returned to India. Within 15 years he became the leader of the Indian nationalist movement.
Gandhi led the campaign for Indian independence from Britain. Gandhi was arrested many times by the British for his activities in South Africa and India. He believed it was honourable to go to jail for a just cause, and altogether he spent seven years in prison for his political activities.
India was granted independence in 1947, and partitioned into India and Pakistan, even though Gandhi had wanted a united India where Hindus and Muslims lived together in peace.
On January 1948, at the age of 78, a Hindu fanatic called Nathuram Godse who opposed his programme of tolerance for all religions, assassinated him.
Iman
Supermodel
Iman was born in Somalia on July 25, 1955. She was raised speaking 5 languages, and went to Nairobi University where she got a political science degree. She was at University when well-known photographer Peter Beard spotted.
Her first modelling assignment was for American Vogue in 1976. Iman was an instant success in the fashion world, and worked for several fashion designers including Yves St. Laurent, Versace, Calvin Klein, and Donna Karan. During her 14 years as a model, she also worked with many top photographers, including Helmut Newton, Richard Avedon, Irving Penn, and Annie Liebovitz.
When she introduced IMAN Cosmetics and Skincare Collection as an exclusive line for women of colour in 1994, she was already considered an authority for this growing market. "I have a real sense of who the true woman of colour is," Iman explained. "She is not merely one ethnic group...she's African-American, Hispanic, Asian and Native American".
In 2000, Iman successfully launched her second beauty company, I-IMAN Makeup, which addresses the needs of all women regardless of skintone. Known for an urban, sophisticated concept, I-IMAN Makeup has become popular in the United States, Canada, and Great Britain.
A U.S. citizen residing in New York, Iman is married to musician/actor David Bowie, and together they have a daughter, Alexandria Zahra, who was born August 2000. Her daughter from a previous marriage, Zulekha, is currently a School student in the United States.
In addition to running two successful beauty companies, Iman is actively involved in several charities, including Mother's Voices, Action Against Hunger, The Children's Defense Fund, and The All Children Foundation.
JAMES BROWN
Soul Singer
James Brown was born on May 3rd 1933 and was one of the most influential entertainers of the 20th century.
Over a 39 year period, James Brown had an amazing total of 98 entries in the top 40 Singles Charts, a record that has not been beaten by any other artist. Seventeen of them reached number one.
The only child of a poor backwoods family, he was sent to Augusta, Georgia at age five to live with his aunt. He earned his keep by running errands for soldiers at nearby Camp Gordon, entertaining them with his dancing. Singing gospel music and playing piano, drums, and guitar served as an emotional outlet for the young Brown.
Brown scored his first Top 10 pop single in 1965 with "Papa's Got A Brand New Bag", and the hits kept coming for the next decade, one after another at an unheard-of rate. His innovations during this period had a profound influence on popular music styles around the world, including funk, rock, Afro-pop, disco and eventually rap.
James Brown's status as "The Godfather Of Soul" remains undiminished. He has picked up a new generation of fans who have become familiar with his funk grooves through their frequent use as samples on rap records. A charter member of the Rock and Roll Hall of Fame, Brown added to his collections of awards when he received a special lifetime achievement Grammy Award in 1992.
Brown's rise from juvenile delinquent to Soul Brother Number One is among the great modern day American success stories. James Brown died on 25th December, 2006.
Will Smith
Actor
Born Willard Christopher Smith Jr on October 25th, 1968, in Philadelphia, Pennsylvania, Smith grew up amidst the middle-classes, his father owning a refrigeration company. The second of four children (the younger Harry and Ellen are twins), Will was a bright child, constantly playing upon his natural charm, a habit which, at Overbrook High School, earned him the nickname Prince.

Influenced both by Eddie Murphy and new hip-hop heroes like Grandmaster Flash, Will began rapping at the age of 12, quickly developing his own slick, semi-comic style. Then, at age 16, he met the man with whom he would score his first worldwide success - DJ Jazzy Jeff, who had himself been working at music since the age of 10. The pair became firm friends and began to collaborate, Jeff as DJ, Will as rapper (having expanded his nickname to Fresh Prince).
But by this time Will was already at the top of another profession. Back in the late Eighties, he'd met one Benny Medina, who had an idea for a sitcom entitled The Fresh Prince Of Bel-Air. The show, a major success, ran for six years, and movie offers soon coming thick and fast.


For a while, he could do no wrong. With Tommy Lee Jones as his straight-man, he scored a spectacular cross-generational hit with Men In Black, then starred in the superior conspiracy thriller Enemy Of The State.
Will's most challenging role was in the film Ali where he played the part of Muhammad Ali. Will actually turned the role down eight times, believing no one could successfully copy Muhammad Ali's skill and charisma. Only a personal call from the great man himself could change his mind.
Having conquered the worlds of music and film, you'd think Will Smith would have no ambitions left, that there was no mountain left to climb. But, being Will Smith, he says the biggest is yet to come.