Congratulatory letter from Nick Gibb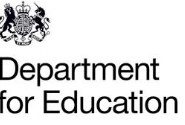 Rooks Heath has been recognised as one of the top 100 non-selective schools in England.
We are celebrating after receiving a letter from Nick Gibb congratulating us on our recent success.
Writing to headteacher John Reavley, Minister of State for Schools Nick Gibb said: "I am writing to convey my warmest congratulations to you, your staff and your pupils for your school's excellent value added score in 2015.
"Your school is one of the top 100 non-selective state-funded schools in England based on the key stage 2 to key stage 4 value added measure. This reflects the fantastic progress made by your pupils since the end of primary school.
"Thank you for your work in this important area of a young person's education and congratulations again to you and your staff for your hard work and professionalism."
It is great to receive such recognition from the government and it further underlines the impact of all the hard work the students and staff are constantly putting in.
We are thrilled to have received this letter from Nick Gibb, MP, Minister of State for Schools. Very well done to all our students and staff.
To view the letter click here.