Scouts!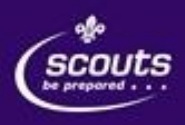 We have an exciting opportunity to start a Scouting Group at Rooks Heath!
Scouting
We are looking at opening a new Scout Group at Rooks Heath School! From star gazing to sailing, building dens to cooking, the Scout Group will initially cater for young people aged 10½ - 14 years old but we hope that it will quickly grow to include Cubs, aged 8 – 10½ years old, and eventually Beavers, 6 – 8 years old.
Scouting is one of the largest national youth organisations for young people aged 6-25 and offers a range of activities to help their personal and social development. It offers fun, challenge and everyday adventure to 400,000 girls and boys across the UK, offering over 200 different activities from abseiling and archery to drama, street sports and water zorbing. Scouting helps 6-25 year olds grow in confidence, achieve their full potential and become active members of their communities.
We will be attending Rooks Heath at some forthcoming parents evenings (the 8th and 22nd March) where a representative from the Scout Association will be available to meet with the young people and their parents to gauge the interest in this new venture. If we have enough interest then we will provide a taster evening at the school where young people and adults can come along and try Scouting for their selves to see what fun activities we have on offer. Please note, as well as new scouts, we are also looking for adult volunteers.
Please contact either Jack Higgins or Keith Savage for more information on: jack.higgins@scouts.org.uk - 07961476602
or
keith.savage@scouts.org.uk – 07960160110.
Alternatively please feel free to drop in on the evening! We look forward to seeing you there.